Our Alpacas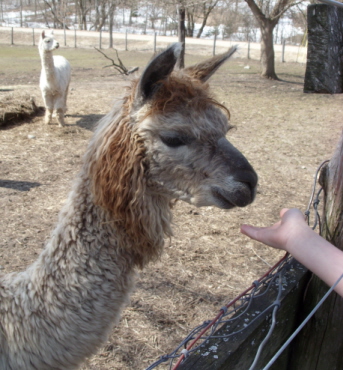 Patrick and I saw our 1st Alpacas over 12 years ago at Michgian Fiber Festival. It was love at first sight for Pat. I told him they had to wait.
We now have a bachlor herd of 11 Alpaca boys. They are the sweetest things. We love to see them play in the pasture and hear them talk to one another and us.
Even our neighbors like them. They visit them often feeding them tidbits over the fence. The boys know their truck and follow them along the fence when they don't stop.
The Alpaca fleeces begin at $10.00 per pound, the roving prices begin at $30.00 per pound, $3.00 per ounce and yarn begins at $8.00 per ounce.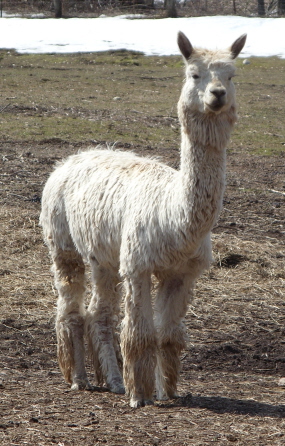 Chickasaw Farm
Home
Upcoming Events
Our Bunnies
Our Sheep