Our Sheep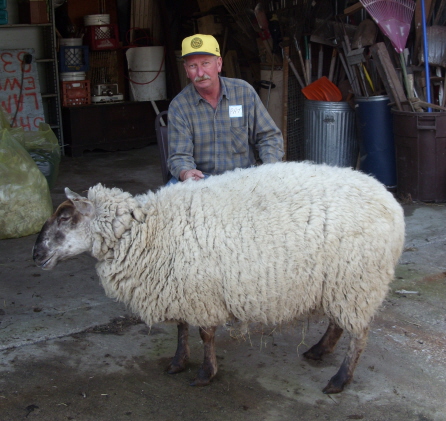 Patrick and I bought our first sheep 11 years ago. We brought home four Suffolk just to see if we liked them. Two went to the freezer and the two girls became our first breeding ewes.
We now have 30+ ewes. We have eight adorable Shetland ladies, three Border Leicester, one Corriedale named Fudge, three Dorset, and a mixture of fiber/meat girls.
We have 15 ladies due to lamb beginning April 15th, though they look like babies could pop out any day now. They're giving us the "why did I do this" or "what did you do to me" looks. They look like they will be giving us a lot of twins and triplets this year. Lady Killer, our Corriedale ram, earned his keep.
Lisa Truman, our shearer, will be shearing them April 6th and babies should soon follow.
We sell everything, including the baa. We will have freezer lambs and breeding stock to sell. Sheep start at $150.00.
Our fleeces start at $10.00 per lb. Our roving starts at 20.00 per lb or $2.00 an ounce. Last year's fleeces will be on sale during our open house.
Hope you can come out and join us at our shearing day open house on Sunday April 6th, 2008, from 10AM to 5PM. Call or email for directions.
Pat & Sheila Henry
Chickasaw Farm
Upcoming Events
Our Bunnies
Our Sheep
Our Alpacas

Email: chickasawfarm@hotmail.com